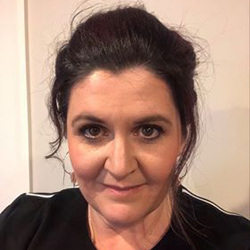 Anita Freeman
Diploma in Massage Therapy
Born and raised in beautiful Nelson NZ.
After finishing school I studied part time while working , after completing my Diploma in Massage Therapy in 2004 I went straight on to opening my first clinic based in Rangiora North Canterbury which was very successful and included working with many high profile clients including the Canterbury Crusaders and All Blacks. During this time I also continued to study and up skill in specialist areas of massage therapy and rehabilitation. After many years I sold this practice to focus on being a mum to two gorgeous girls although my passion for massage therapy never waivered. When the timing was right I knew I would open another clinic and that time is now. With that Body Fix Remedial Massage Therapy is open. Some of my passions that I now focus and specialise on are pain management, headaches and whiplash. Dry needling – Chinese meridian point style and cranialsacral therapy.
Sian
Holistic & Remedial Massage Therapist
My approach to massage therapy is to promote wellness by facilitating a calm and relaxing environment where you can allow your body to heal itself in a safe space.
My practice incorporates Relaxation Massage and remedial techniques, as well as Reiki, in order to cultivate a healing space away from the stress and busyness that life brings.
I transitioned into holistic health when I was first introduced to the gentle healing energy of Reiki in 2017. I became drawn to the subtle yet powerful and restorative modality and chose to further my skills by studying massage therapy. In 2018 I became a certified Holistic Massage Therapist, and completed my Remedial Massage certification in 2019.
Music, health and wellbeing plays a massive role in the human body, especially with mood and clarity. I am excited to work with you
on your journey to self healing
and restoring balance through
massage and energy healing.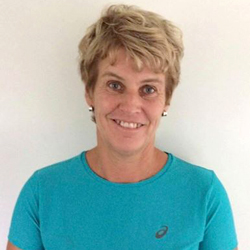 Sarah
Diploma in Therapeutic massage from NZ College of Massage
Range of therapies designed to relax, relieve pain and rejuvenate the body. I love the opportunity to improve a person's quality of life by reducing pain and lowering stress levels. Helping them to relax and actively function better and giving them better mobility. Having had 6 years working with a diverse range of clients from professional rugby teams, Speights C2C, Le Race as well as runners/triathletes and multisport athletes I also enjoy helping clients just wanting a full-body relaxation or deep tissue. My treatments include deep tissue, MFR, Trigger point, Swedish, sports techniques, AIS stretching. Outside of clinic I enjoy trail running and competing in half marathons/sea kayaking as well as walking my beagle Murphy and gardening.